PTA
The PTA of Castle Gardens key aim is to engage in activities which support and advance the education and welfare of children attending the school.
Through various fundraisers and by providing support and assistance to the staff, the PTA has enriched the resources but also the facilities for the pupils of Castle Gardens.
In the 2015/16 school year, the PTA raised over £6,700 and this allowed school to purchase more iPads, Christmas outdoor lights, a new whiteboard projector for P4, sports equipment & new set of buddy sweatshirts. The PTA also funded the P7 June day out and evening prom, Mr Mawhinney's retirement tea party as well as covering the transport costs for a trip for each class.
If you feel you could assist, even if only for a couple of hours, please get in touch. Any help will be greatly appreciated.
This year even more events are planned. More details will be sent home closer to the time as dates may change.
Halloween disco, Thursday 27th October
Movie night, Thursday 17th November
Christmas craft fair, Friday 2nd December
PTA Events
Halloween Disco
Thursday 26th October , evening
Shopping Trip to Dublin
Saturday 18th November
Christmas Fair
Thursday 30th November, evening
Bag Pack/Collection
Thursday 21st December, morning and afternoon
Movie Night
Thursday 8th February
Mothers' Night
Friday 9th March, evening
Smarties Tubes
from Monday 19th March, return after Easter
Family Quiz
Friday 11th May
End of Year disco & BBQ
Thursday 28th June
Photos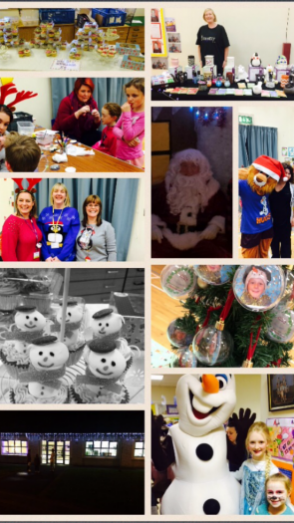 Castle Gardens Primary School, 69 Bowtown Rd, Newtownards BT23 8SH
Phone: 028 9181 3827