Why Would You Choose Us?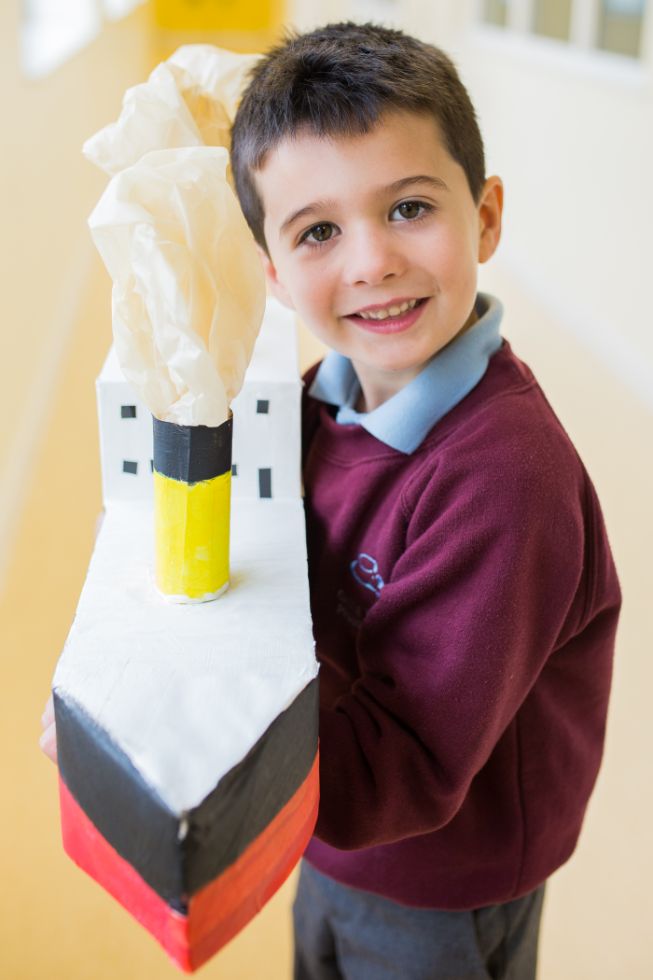 There are many excellent schools in Newtownards, all offering high quality teaching and stimulating learning experiences in a safe and secure environment where children are encouraged to be creative, to think and to have fun.
For a parent of a child about to start P1, what do we offer that sets us apart from the other schools?
Breakfast club from 8am for all pupils
All pupils in P1 to P7 can attend a supervised breakfast club which is open from 8am until 8.45am. It costs £1 per child per day to attend and places do not need to be pre-booked.
Afternoon clubs for all pupils including Primary 1
In non-covid times we provide around 18 different afterschool clubs in all areas - music, sports, environmental, technology - for all children. P1 pupils can attend clubs from November having taken the first term to settle into school.
Onsite childcare with School's Out NI until 6pm
Susie runs School's Out which is located in a room at the front of the school. Many of the staff are Castle Gardens staff or parents which provides great continuity for the children.
Interactive technologies to support learning
All our classrooms have interactive panels that support the learning of the children, in fact only 3 rooms haven't had their boards upgraded in the last two years. These resources, along with a set of class ipads, allow the children to have a multimedia experience to enhance their learning.
Parent car park to make the pick up and drop off easier
Schools are very busy at the best of times, especially so at drop-off and pick-up. We have a large car park that parents are able to use to ease congestion and have more control over the flow of traffic around our site. The drop-off area can be used in the morning to allow you to let your child make their own way into school quickly.
Cashless payments for all school items including school dinners
This is something that we have had in place for several years to make your life easier. Payments are taken for all aspects of school life meaning the times when coins or cheques were sent to school in an envelope are well behind us.
Health promotion including the Daily Mile and walking buses
All children are encouraged to participate in a Daily Mile - although this is very difficult to facilitate currently. We have partnered with Sustrans, the active travel charity in recent years to promote sustainable travel to and from school including a walking bus and cycle to school weeks.
Team Sports
We regularly field teams in local football, hockey, rugby, cricket and cross country competitions. We work with local sports clubs to extend coaching opportunities for the children.
Musical Tuition
Brass, woodwind and string tuition takes place each with with specialist tutors. We also have a very talented choir that regularly sings within the local community.
Peer learning and buddy system
Children really enjoy learning from other children. We are really fortunate to have amazing children who provide pastoral support and guidance for the younger children in the playgrounds and canteen. We also use peer reading in Key Stage 2 to help develop confidence and fluency.
Counselling Services
We provide counselling for children who are dealing with bereavement, separation and a wide range of other issues. Working with Familyworks, we try to provide support for families who are dealing with difficult situations in a safe and familiar environment.
School Council
All our classes in Key Stage 1 and Key Stage 2 elect representatives onto our School Council. They make suggestions about changes they would like to see in school.
Eco Committee
Our Eco committee help make sure that our classes are recycling, saving electricity and implementing ways we can make our school greener. We recently were awarded a Green Flag to recognise the environmental efforts of the Eco committee.
Educational visits and residential trips
Ranging from overnight stays in P7 to short outings around the grounds in P1, educational visits and trips out of the classroom enhance the learning of the children. Every class will have the opportunity to visit places that enhance their understanding of a topic or provide an experience that could not be achieved in the classroom.
Modern facilities with every classroom under the same roof
With a new school building built in 2001, we have everything you would wish to find in a 21st Century school. Two halls, a canteen, solar panels, jungle gym, natural play space, hygiene facilities, sensory spaces and resource areas really make our school one of the best facilities in the area and we would encourage you to come and have a look for yourselves.
Castle Gardens Primary School, 69 Bowtown Rd, Newtownards BT23 8SH
Phone: 028 9181 3827