Primary 1
"We must view young people not as empty bottles to be filled, but as candles to be lit."
Robert H. Shaffer
Here we are at the beginning of our educational journey. We love to learn in school and make friends as we work and play together. Our teachers are Mrs Harbinson and Miss Kerr ably supported by Mrs Noble. We strive to make the learning enjoyable and worthwhile, whilst encouraging care and cooperation. All efforts are valued and praised with the well-being of the whole child foremost in our minds.
Starting Primary 1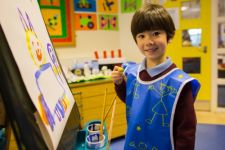 The involvement of parents in the education of their children is critically important and we want to ensure that parents are informed as fully as possible about their children's progress.
Before Your Child Starts P1
All parents of incoming P1 pupils will be invited to visit the school with their child in June when they will meet their child's teacher and visit their new classroom. Due to Covid this hasn't happened in 2020 or 2021, hopefully to restart in 2022.
P1 parents are invited to induction meetings in August prior to their child starting. This gives an opportunity for the parents to meet the class teacher and ensure the settling in period is as smooth as possible, taking account of the needs of the individual child.
Parents will also receive a P 1 induction booklet which will give further detail of the school arrangements and procedures and will assist you in preparing your child for coming to Castle Gardens.
When children transfer from another school an interview will be arranged with the Principal and a suitable time agreed for the child to visit the school and meet the prospective class teacher.
After enrolment
The school attaches great importance to the involvement of parents in their child's education and tries to offer not only the opportunity to discuss the progress of their child with the individual teachers but also to attend "curriculum" and "open" evenings to help understand the workings, aims and approaches of the school.
In addition parents will be invited into school to attend activities such as Concerts and Sports Day. Parents will be informed of these by letter and on the school website and social media.
News
2nd Nov 2021
Please find attached the November edition of our online safety newsletter. A pdf...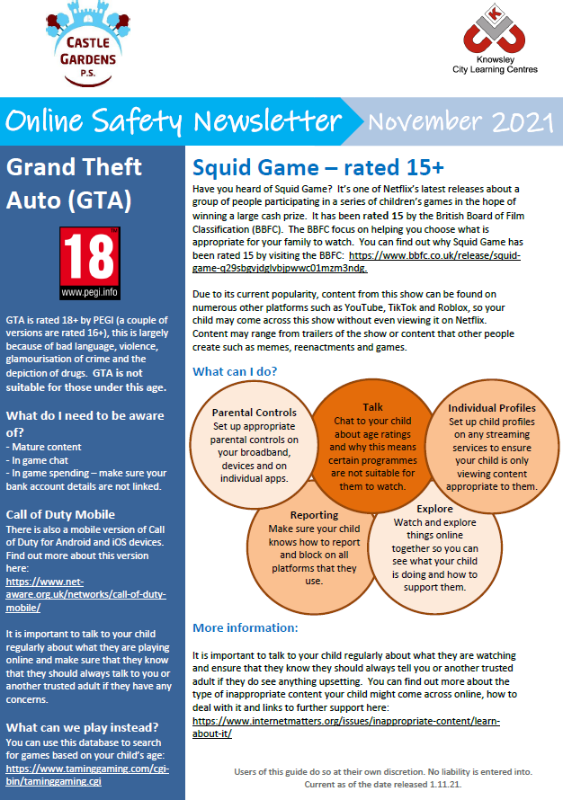 15th Oct 2021
As you know the online world is always changing and is playing an increasingly large...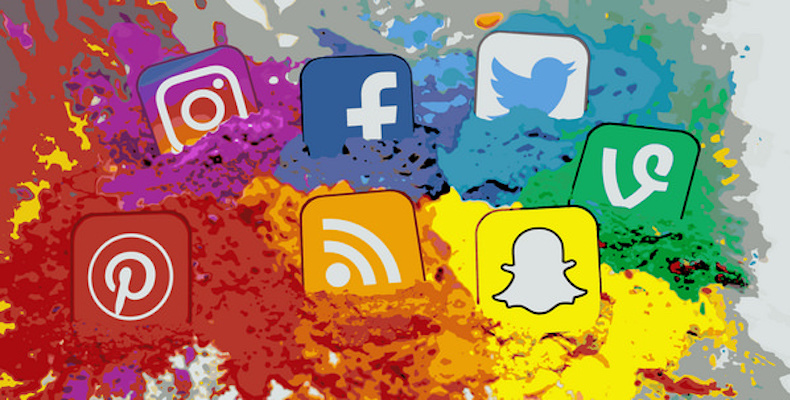 Building Together for the Future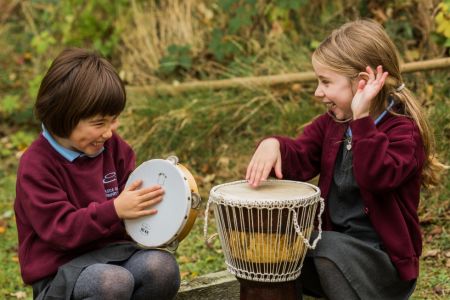 What's On Offer for P1 Pupils?
For pupils in P1 we offer the following extra-curricular activities
Breakfast Club from 8am each morning
After-school care until 6pm each day through School's Out NI who are based in our building
After-school clubs from November including:

multi-sports
Forest School
Latest Photographs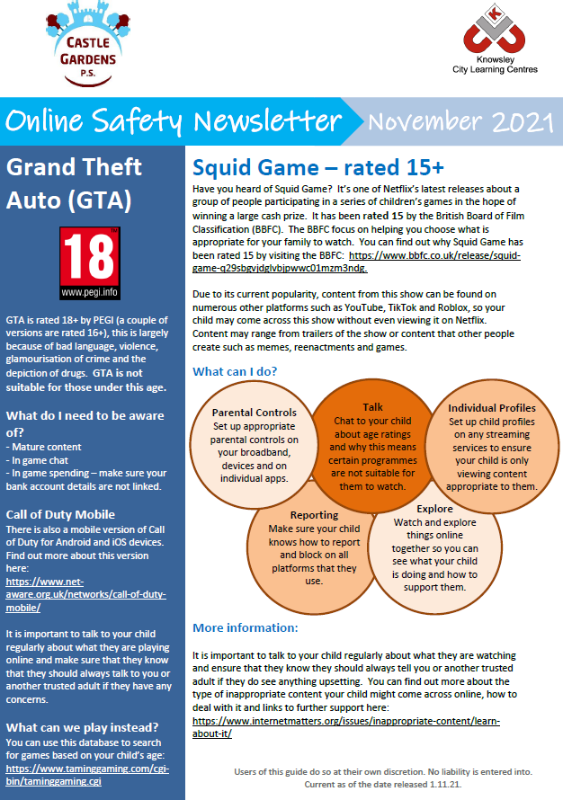 Castle Gardens Primary School, 69 Bowtown Rd, Newtownards BT23 8SH
Phone: 028 9181 3827